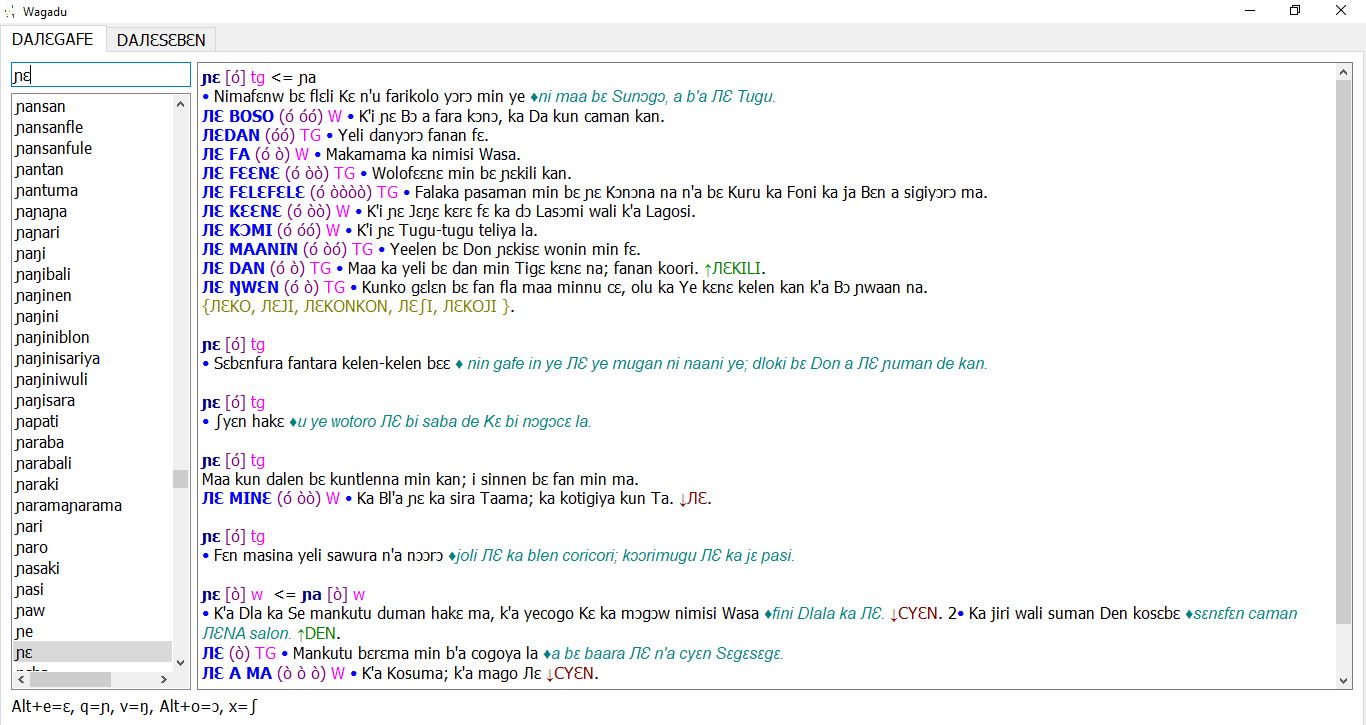 Bamanankan Dictionary: 10.000 F CFA
Wagagu is a monolingual dictionary in bamanankan (bambara) made by MAKDAS group in 2008. It contains more than 13 000 entries. Its entries are mostly explained with the following titles :
The tone
The word category
The word definition
The example sentence
The synonym
The antonym
The french-bamanankan glossary : + 10 000 entries
Download to save it on your device and wait. Its use requires the transfer of the price by Orange money via the following phone number : 00223 74 49 82 77. Your number that has been used for the money transfer will serve for sending the installation code to you in 3 hours maximal time starting from the reception time of the price. Once the installation reaches the code step, you then type the sent code to run the application.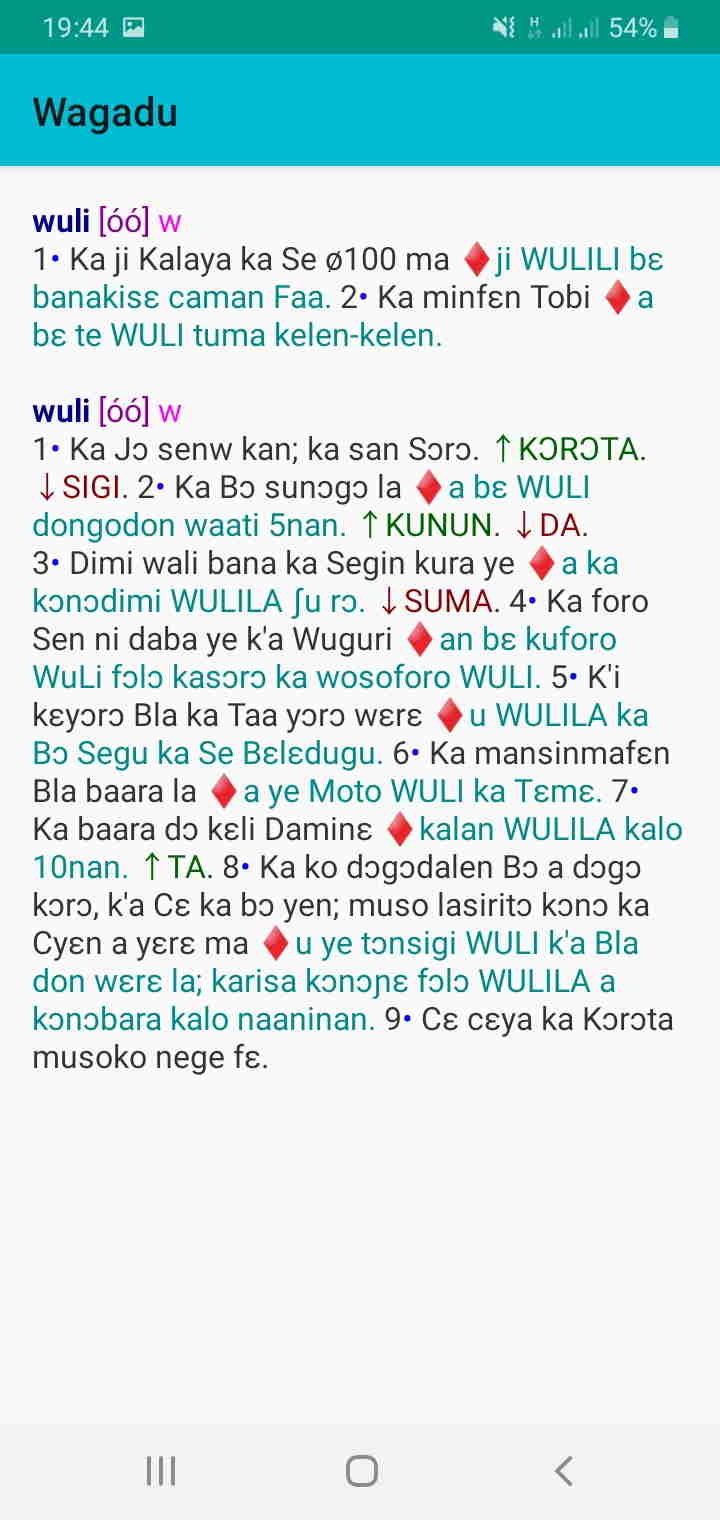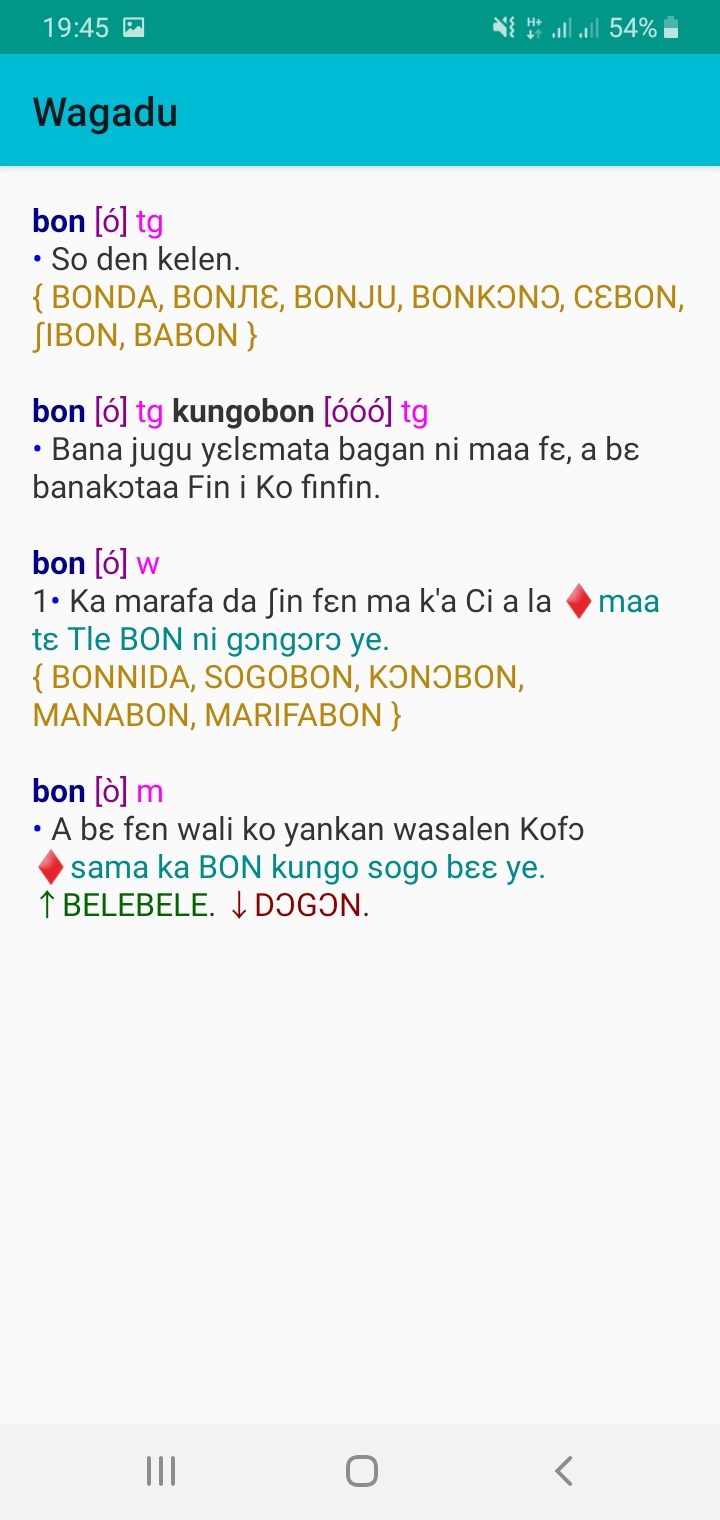 Blàdon : 2019-11-15 Yɛlɛmako laban : 2020-01-02